When it's your turn to host bookclub
Homesick Library Candle
Let's Get LIT-erary, y'all. Every book lover knows that old-book smell is impossible to replicate, but Homesick's Library candle sure does give us that same warm fuzzy feeling. We love this candle for a light scent that's comforting without being sweet or floral. (We're not in the business of giving anyone a headache here!) Bring it out for your next bookclub, it'll be sure to ignite some illuminating conversation.
Buy Now →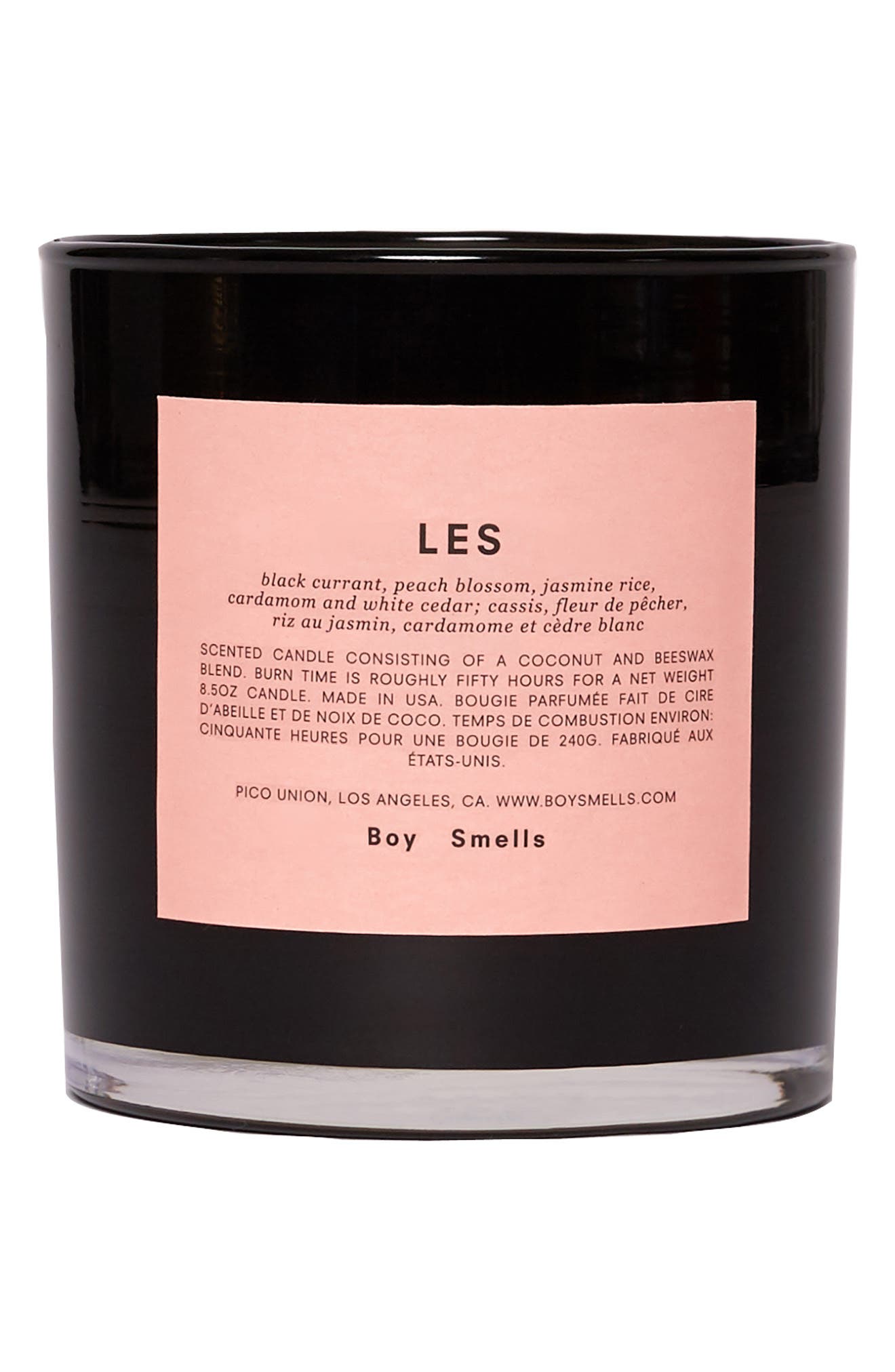 For Your Next Dinner Party
Boy Smells' LES candle
Anyone else ever invite all your friends over to show off your skills and take a new cookbook for a spin? Perfect for when you spend ALL day cooking (and re-cooking the ones that didn't go so well), leaving you with zero time to clean your apartment. Boy Smells' LES candle will cover up the burnt smell from your first batch of failed roasted veggies (if you're a domestic goddess like me), but is subtle enough to let your turmeric chicken really shine. Light this fancy-smelling candle as soon as you get the "running late, on my way," text. We promise no one will notice the unfolded laundry you shoved in the closet or the pile of recycling and old mail flyers you've been meaning to take out – they'll have this candle and a full meal to disrtract them.
Buy Now →
Set the Mood for a DIY Spa Night
Diptyque Feu de Bois
Have you had a LONG week? Is your roommate out of town? Has the sudden chill in the air dried your skin out? It's time to break out your essential oils and finally make use of your bamboo bath shelf. Light the Diptyque Feu de Bois candle and finally relax, because tonight, your candle should be the only one feeling burnt out.
Buy Now →
Burn during spooky season
Catbird's Tarot Deck Candle
If you've had enough pumpkin spice, and burnt your tongue on one too many hot apple ciders, the spooky scent of Catbird's Tarot Deck Candle is the fall vibe for you. Incense, Turkish rose and pencil shavings might spark your interests. Burn, baby burn.
Buy Now →
For an Ideal Night In
Otherland Co. Manor House Weekend Collection
Whether you're bingewatching Succession with a cheese plate for one or watching a Hocus Pocus marathon with friends and pumpkin-shaped Reese's, Otherland's Manor House Collection has the fall scents you really want. The Mountain Lace (hello, Elderflower Fizz and Anjou Pear) will brighten up your movie night, but the Dappled Wood has spooky vibes written all over it. Or try the Cardamom Milk for that warm, freshly baked sweets smell, because you probably ate the cookie dough already.
Buy Now →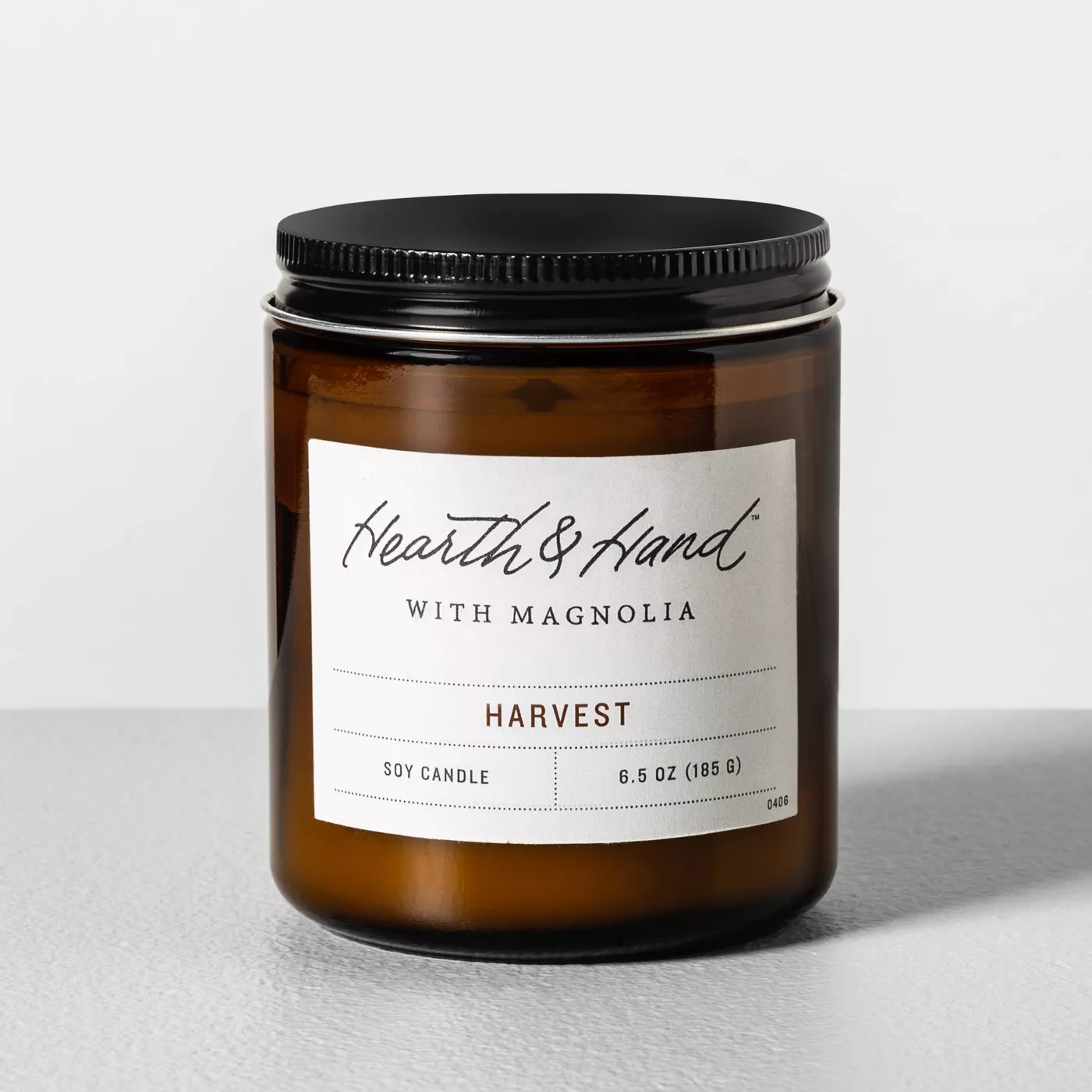 When you're ready to embrace cozy szn
Magnolia's Hearth and Hand Harvest Candle
When every night starts to feels chilly, and you're no longer sweating through your sweaters, it's officially GO time. You've made it to the Good Place™. Real fall weather only lasts a few weeks and you've got to make the most of it -- luckily Chip and Jo have got you covered. Pumpkin Spice isn't the only fall scent out there and Magnolia's Hearth and Hand Harvest Candle from Target brings in apples and cinnamon to bring the full magic of the season into your living room.
Buy Now →
When You Want to Go Apple-Picking
Trader Joe's Honey Crisp Apple Candle
An apple (candle) a day keeps the stale air smell away. Stroll to your local Trader Joe's (this one's going to have to be an in-store purchase) and pick up a Honeycrisp Apple-scented candle to bring outdoorsiness indoors, especially if you're far from any signs of an orchard. Good news: At Trader Joe's, there might even be a hay bale to sit on while you wait in line, and carrying a candle home is a lot lighter than a bushel of apples. Pair it with their apple cider donuts and ignite that flannel fall feeling.
Photo credit: Otherland.